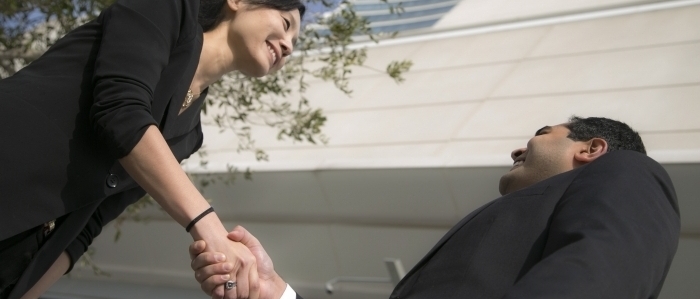 Encore Equities Management provides individuals, institutions, private wealth managers, institutional advisers and broker dealers real estate investment opportunities through funds and limited partnerships. With our varied property types and different investment vehicles, investors can create a diversified, professionally managed real estate investment portfolio. Encore Equities offers development partnerships with high, long-term capital appreciation potential as well as acquisition partnerships on existing projects which provide investors with immediate cash flow. The company's mission is to preserve investor capital while providing superior returns.
Encore has a history of being ahead of the curve and making decisions based on fundamental values combined with conventional research and best practices. This has given Encore the ability to use its insight to buy and sell properties at beneficial times for our investors.  Our experienced professionals anticipated a severe downturn in commercial real estate values in early 2007. Therefore, in an effort to preserve investor capital and generate positive returns, Encore sold most of its investors' real estate portfolio in 2007 before the real estate market severely declined.
Communication
The Encore team is committed to communicating with our investors, sponsors and team members.  We provide investors with quarterly updates and web-based access to individual account information.
Community Service
Encore is a valued community partner. We support more than 35 philanthropic, local and national organizations. Examples include our Chairman, Dr. Sangani, who donates free cardiology care to hundreds of patients along the Gulf Coast.  Dr. Sangani, along with our Encore employee family, have served on more than 40 boards and foundations.
Value Creation Focus
A seasoned real estate investing team possessing deep industry experience in their respective fields.
A disciplined investment approach to acquiring, developing, managing, leasing and strategically selling assets.
An entrepreneurial culture focused on all aspects of the investment process.
An extensive network of industry contacts to aid in the sourcing of investment opportunities, procurement of management talent and in providing industry insight.
Encore Equites believes that to have superior results for our investors, our management team should have extensive experience in any real estate segment in which we invest.  Therefore, we are currently focused on the three segments of the real estate market that we believe offer exceptional investment return opportunities, while maintaining our focus on preserving investor capital.  Since 1999, Encore has acquired, managed and sold more than $1.9 billion of real estate transaction volume throughout the United States in three focused sectors:
Encore Commercial's strategy is to acquire, redevelop office buildings, neighborhood shopping centers and single tenant build to suits; and develop ground-up properties with value added potential, credit anchored tenants, and good locations in primary, secondary, and tertiary markets that yield higher risk-adjusted returns.
Acquires and develops Class A and B multi-family communities in select markets throughout the U.S. The principals that comprise Encore's Multi-family team have developed over 15,000 units over a 30-year period.
A private hospitality investment and management company focused on branded select or full service hotels service.  Since 1999, Encore Hospitality has developed and acquired 44 hotels consisting of over 4,600 rooms.